Our Mission
To become a household name within our community and surrounding areas. Honest, professional, courteous and fair is how dFlo Plumbing will be described by our customers, suppliers and contractors. That is how I will realize this mission.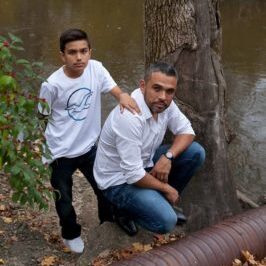 Our Expertise
Services:
Sewer & drain cleaining and repair
Toilet repair
Faucet repair
Repiping
Pipe repair
Installation:
Tankless water heater
Sump pumps
Custom showers
Copper
PEX or CPVC
Gas lines
Who We Are
dFlo Plumbing is now proud to service the Northwest Indiana region, with full plumbing, sewer and drain work. dFlo Plumbing with over 8 years of plumbing experience, will be happy to help you with all your plumbing needs. dFlo Plumbing can handle any type of residential and commercial plumbing work. dFlo Plumbing is a state of Indiana licensed plumbing contractor, License # PC11003238. At dFlo Plumbing we provide excellent service and quality in every job. dFlo Plumbing will explain and inform you of all the charges prior to starting any work. dFlo Plumbing has the experience and knowledge necessary to provide you with the best possible solution for your plumbing problems. dFlo Plumbing has state of the art fiber optic video equipment, for sewer and drain line inspection. dFlo Plumbing can clean, repair and video inspect your sewer or drain lines. dFlo Plumbing will give you and your family peace of mind, by giving you the best professional solution to your plumbing or sewer problem.
Call 219-779-8129 TODAY!
Call owner & long time local Hobart resident Dan Flores Today!